Concrete blasting machine

Shu specialized industrial products supporting the use of..

Specialized in steel plate cleaning system

Series of products using accessories..
Bridge deck is an important part of the road, often referred+more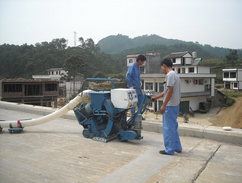 0 0 0

0 0 0

The company in the country more than 100 sales outlets peripherals

Produced complete accessories, perfect product.

Failures occur in normal use within one year of free maintenance.